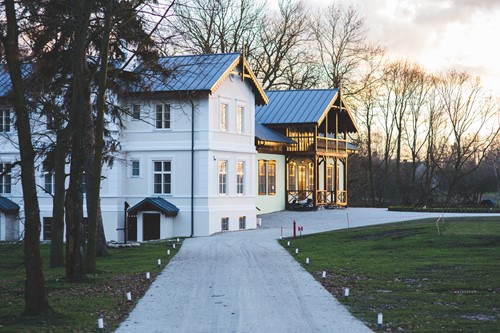 Photo by Kaboompics.com via Pexels
Since they see a lot more traffic than their inset counterparts, homes on the corner lot receive a lot of flak. As a result of these rumors, homebuyers might feel their hopes fall as they encounter the otherwise perfect house situated on these open properties. Much to their relief, however, many find that there is actually a lot to love about homes on the corner. To help you see if this is the right property for you, here's a rundown of all the benefits of living on a corner lot.
More Parking for Your Guests
Upon buying a corner property, you may have access to two long stretches of road for parking. With that, you can have plenty of guests over at any given time, knowing you have all the space in the world for them to park their vehicles. You can also cozy your own cars up to the curb as needed to clear out the driveway for other activities.
Bigger Side Yards Along the Street
Everyone loves more yard space and corner lots come with plenty extra at the side to abide by the city code. Many city's setback rules often require that the side of the house sit between 10 to 25 feet from the road. This provides much more room to run and play, not only at the side of your house but along the front and back as well.
Better Views of the Neighborhood
Without another house to the side, homes on the corner often have a much wider view from both the front and back porches. They also tend to have more light coming from all sides, making the space look and feel much larger. This creates a better view for those who love to observe all the action in their neighborhood and gaze upon the surrounding landscape.
Ample Chances to Meet Your Neighbors
There is no doubt that corner houses have a lot more traffic breezing by at all hours of the day. People on foot, bicycles, and in cars constantly putter by on their way to all the day's activities. As they cruise on by, you can meet quite a few by giving a wave and a quick hello. When time allows, they may stop for a brief chat, giving you a chance to make connections with your neighbors and even gain a few friends along the way.
If you love having more room all around, enjoying excellent views, and meeting new people, then a home on a corner lot might be right up your alley. So, keep your options open as you look for the perfect residence because you never know what type of lot your dream home will come on.