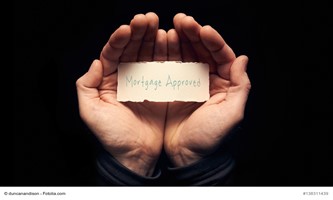 If you're in the market to buy a home, you're probably learning many new vocabulary words. Pre-approved and pre-qualified are some buzz words that you'll need to know. There's a big difference in the two and how each can help you in the home buying process, so you'll want to educate yourself. With the proper preparation and knowledge, the home buying process will be much easier for you.  
Pre-Qualification
This is actually the initial step that you should take in the home buying process. Being pre-qualified allows your lender to get some key information from you. Make no mistake that getting pre-qualified is not the same thing as getting pre-approved.
The qualification process allows you to understand how much house you'll be able to afford. Your lender will look at your income, assets, and general financial picture. There's not a whole lot of information that your lender actually needs to get you pre-qualified. Many buyers make the mistake of interchanging the words qualified and approval. They think that once they have been pre-qualified, they have been approved for a certain amount as well. Since the pre-qualification process isn't as in-depth, you could be "qualified" to buy a home that you actually can't afford once you dig a bit deeper into your financial situation. 
Being Pre-Approved
Getting pre-approved requires a bit more work on your part. You'll need to provide your lender with a host of information including income statements, bank account statements, assets, and more. Your lender will take a look at your credit history and credit score. All of these numbers will go into a formula and help your lender determine a safe amount of money that you'll be able to borrow for a house. Things like your credit score and credit history will have an impact on the type of interest rate that you'll get for the home. The better your credit score, the better the interest rate will be that you're offered. Being pre-approved will also be a big help to you when you decide to put an offer in on a home since you'll be seen as a buyer who is serious and dependable.  
Things To Think About
Although getting pre-qualified is fairly simple, it's a good step to take to understand your finances and the home buying process. Don't take the pre-qualification numbers as set in stone, just simply use them as a guide. 
Do some investigating on your own before you reach the pre-approval stage. Look at your income, debts, and expenses. See if there is anything that can be paid down before you take the leap to the next step. Check your credit report and be sure that there aren't any errors on the report that need to be remedied. Finally, look at your credit score and see if there's anything that you can do better such as make more consistent on-time payments or pay down debt for a more desirable debt-to-income ratio.