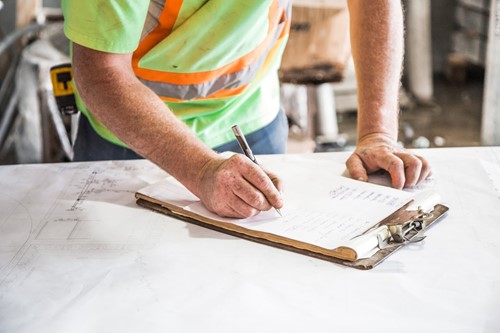 Buying a new construction home can be one of the most rewarding experiences of your life. But it's important that you feel comfortable with the builder that is making your dream come true. Here are six questions you can ask your builder to be confident in your choice.
1. How Long Does It Take to Build a New Home?
It's important that the timing of for the build aligns with your needs. You "can't rush perfection," as they say. But you also don't want to get locked into something that will take significantly longer than you planned. An experienced builder should give you a good timeline for building, getting permits and telling you when you can actually move in. Although, try to stay flexible because the builder won't always have full control over the timeline.
2. Is My Lot Included?
Depending on how close you are to a desirable area, land can be a major expense. Better to ask upfront and find out if the lot price changes depending on where they put the house (corner lot, front of the subdivision, next to the playground, etc.).
3. Do You Provide Any Warranties?
When you buy a new construction, everything should be new unless you requested reclaimed wood or something like along those lines. But this doesn't mean that new appliances and systems don't break. Most builders want you to be delighted with your home and to have no worries, so they may offer structural, appliance, systems and/or whole-home warranties. Ask what's covered.
4. What Comes Standard?
This is your new home, so many builders will give you a lot of options. You should definitely consider these because many can be well worth the money. But make sure you know what comes standard in the quoted price versus being an upgrade.
5. Can I Get Credited If I Bring My Own Appliances & Fixtures?
Maybe you've always dreamed of a certain type of bathroom sink, but it isn't offered in the options package. You might choose to buy the sink and have them install it instead of the sink they were going to install. But make sure they're going to credit you for what they would have paid for that other sink. Work this out up front, so you don't end up paying double.
6. Is Landscaping Included?
Will the building company just be building the home, or will they lay the sod and complete basic landscaping. It's okay if this isn't part of the deal. But you will want to know upfront so you can consider that in the price.
Buying a new home can be a delightful experience. But knowing the right questions to ask can give you the peace of mind to navigate the new construction experience until you move into the new home of your dreams.