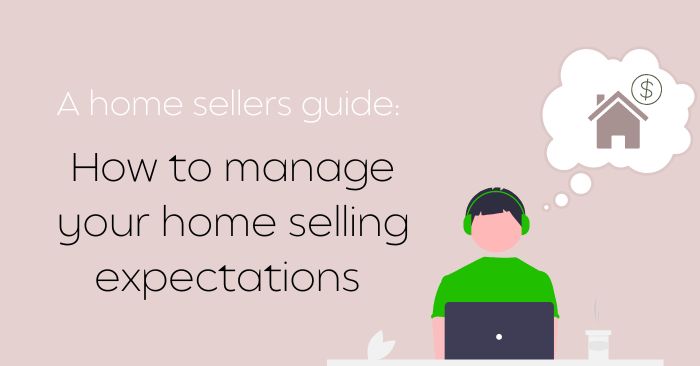 Deciding to list your home on the real estate market is a huge decision, and for many it's easy to get swept away by all the motion and turbulence accompanying the journey. However, by setting realistic goals and expectations, you can streamline the home selling process.
Understand the housing market
You may own a beautiful home, but even a top-notch residence may be difficult to sell depending on the housing market's conditions. By allocating time and working with a real estate agent to study the real estate market, you can differentiate a buyer's market from a seller's market.
In a buyer's market, there's typically an abundance of homes and a shortage of buyers. Therefore, sellers may need to price their houses competitively to raise interest from buyers.
Comparatively, in a seller's market, there's usually an abundance of buyers and a shortage of homes. This means a seller probably won't have to wait long to receive purchase offers to purchase after listing their residence.
To distinguish a buyer's market from a seller's market, examine the prices of recently sold homes in your area and find out how long these properties were listed before being sold. This information enables you to review the level of interest in properties in your city or town and can help you list accordingly.
Know your home's strengths & weaknesses
Even though your home may hold personal value, it's still important to seek professional examination to determine areas in need of improvement.
During a home inspection, a property expert examines a residence both inside and out. This may include the structure of the home, windows and doors, the HVAC system and more. Then, once finished, they can provide a detailed report. With this information, you can make needed repairs and price your home fairly.
Collaborate with a real estate agent
A real estate agent can provide their expertise and help you in examining the market, understanding where your home falls as a listing, and can help you nail down a timeline to keep your home selling journey on track.
With the help of a real estate professional and in-depth examination of your home and local market, you can set realistic expectations to get your home sold smoothly.